Three powerful keywords – "We are One for Peace," brought two partners in unison to stand out for sustainable peace and development in the Island of Mindanao, where Islamic Culture is evident and largest concentration of ethnic minorities known as the Bangsamoro and other local tribes dwell despite the country's predominant Catholicism in the Philippines.
Cotabato State University (CSU) on its 98th years of existence envisions to be a world-class education hub for sustainable, inclusive, and transformative peace and development in Southern Philippines welcomed its collaborator, the Heavenly Culture World Peace Restoration of Light (HWPL) committed to the goal of achieving world peace and the cessation of war by transcending the differences between races, nations and cultures through its three core initiatives: Law for Peace, Alliance of Religions and Peace Education.
"We come here for peace and heighten our partnership," stressed by the Director of HWPL Soo Oh and the Chief Manager Rommel Garces and their associates during the official welcoming ceremony at the CSU Mini-Park on June 29, 2022. The Chief Manager of HWPL said a total of 2,500 faculty members and 25,000 students were trained in coordination with the CHED Commissioner Ronald M. Adamat. Also, they expressed their joy and gratefulness for the hospitality and honor which have shown by the CSU Family together with the Bangsamoro Government represented by the Member of Parliament Susan S. Anayatin who shared the historical development of Peace and Development Program offered by the institution which started its Baccalaureate in 2009 after it has satisfactorily completed all the requirements in 2008 until such time it was eligible to offer Master's and Doctor of Philosophy in Peace and Development.
Moreover, highlights of the Welcoming Ceremony included the message of the executive officials namely, the Vice President for Administration and Finance, Dr. Abonawas M. Pendaliday, the Vice President for Academic Affairs, Dr. Teng A. Alim, and the Vice President for Research, Extension and Production, Dr. Zainodin M. Kusin who expressed their support for the realization of peace and security in the Bangsamoro community through the Peace and Development Program offered by the University. Also, the University Quality Assurance Director, Dr. Kundo Pahm Jr. acknowledged the remarkable legacy of the predecessors particularly the former College President, Dr. Dammang S. Bantala for collaborating with various local, national and international agencies for the attainment of feasible peace, unity and development. //JTH-Records Management Office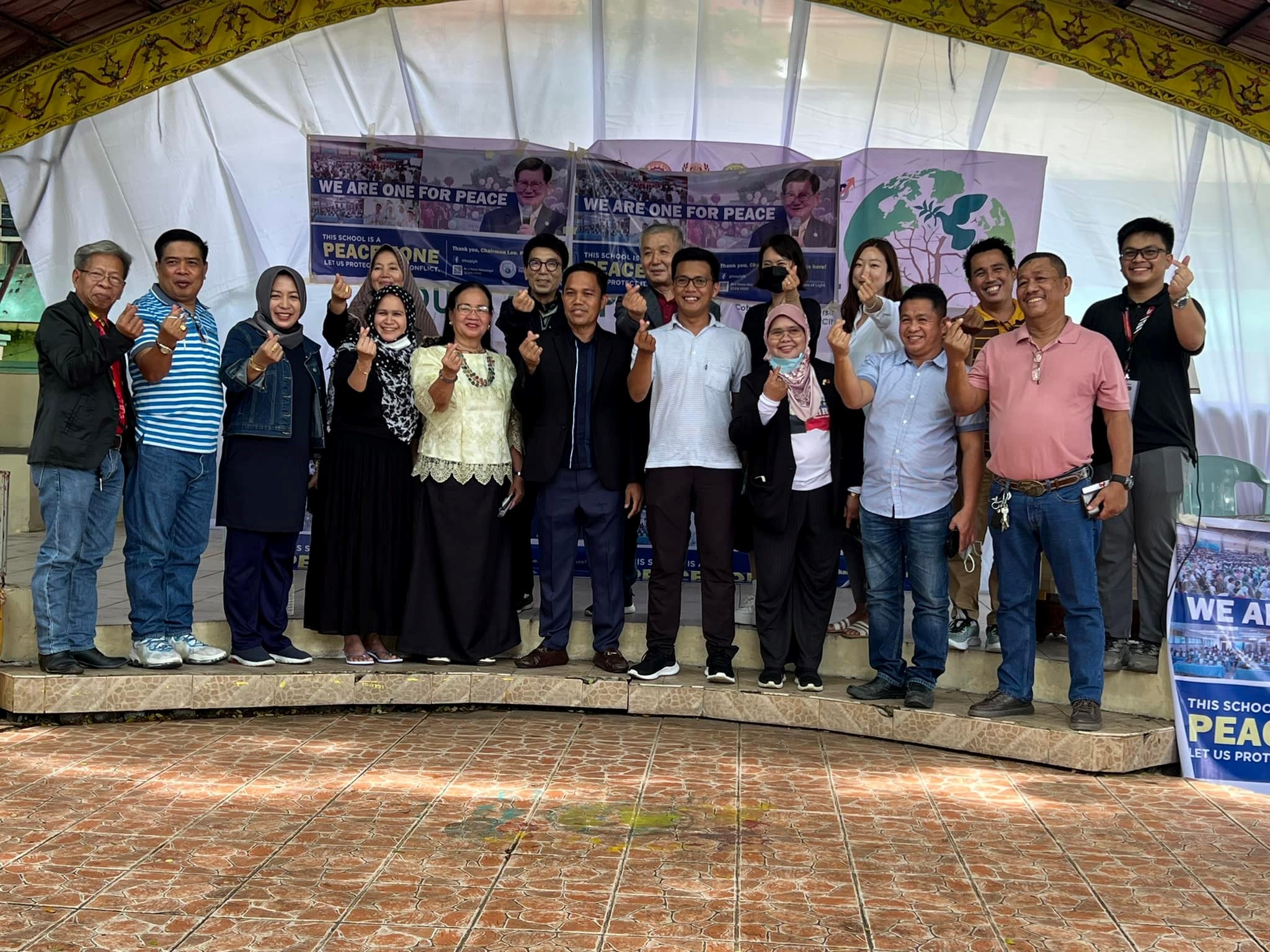 ONE GOAL. This University is Peace Zone. We are One for Peace. The University executive officials spearheaded by the current President Prof. Sema G. Dilna, Ed.D. together with the officials from HWPL showing their support for the realization of sustainable peace and development specifically in the Island of Mindanao.